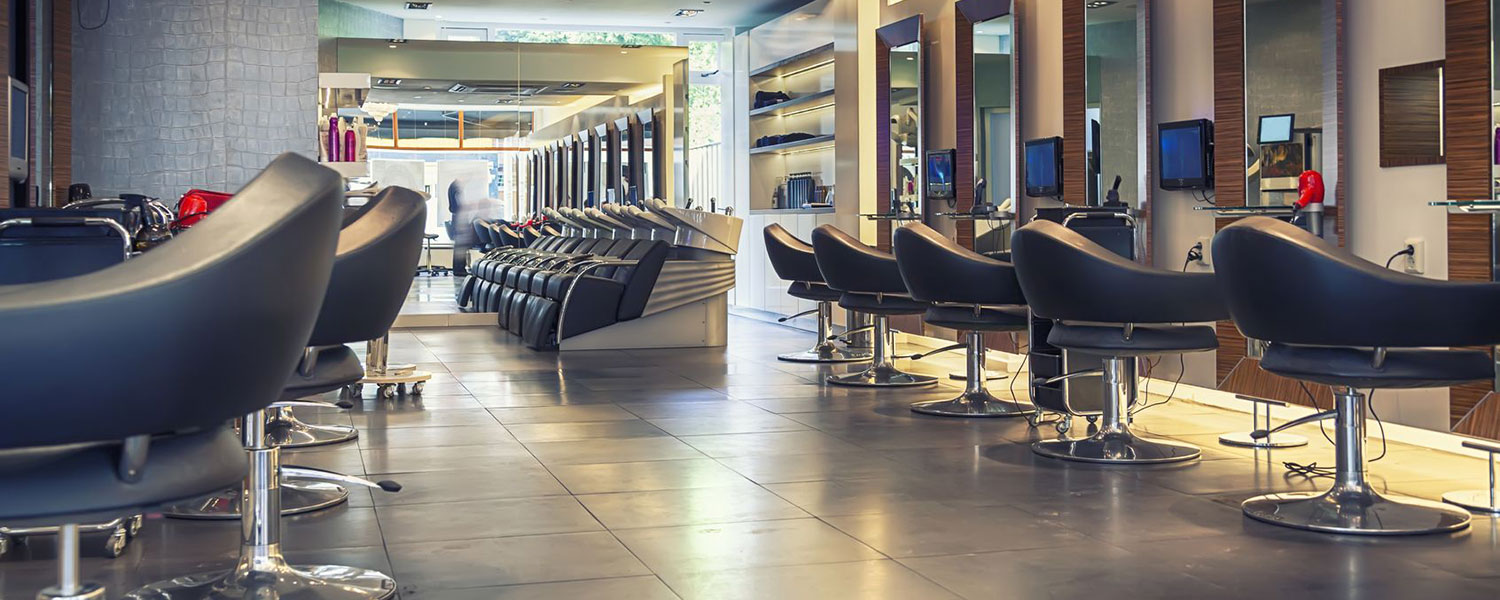 09 Dec

2015 Year in Review – SalonCover
2015 YEAR IN REVIEW
As 2015 comes to a close, we at Statewide like to look back on the year that was and ponder what lies ahead for 2016.
So what have we been up to and what does the future hold?  All is revealed in the "2015 Year in Review"
General Business Conditions Australia Wide
Dead. Tough. Slow. Struggling.
These are many of the comments we see and hear from all spheres of business across the land at the moment. The mining boom is over and its head down, work hard, consolidate and prepare for conditions to remain tough for a while. Wage growth is flat, business growth is flat, real estate is flat.
Not all is doom and gloom however and tough times often create innovation and advancement, and we have started seeing some fantastic new businesses emerge of late. We have been privy to and privileged to insure some great new product launches, innovative service businesses, and smart expansions of existing businesses, and we look forward to risk managing and sharing in their growth in the coming years.
Insurance Market
Flat. Stable. Treading Water. Which means generally good news for Insurance Buyers and our clients!
All insurers have an appetite for new business, and are able to offer discounts and extra inclusions. Now is the perfect time to increase sums insured and take those additional covers that every business should think about.
Additional covers might include add on policies such as Management Liability, Corporate Travel, Tax Audit and Journey Cover. Try us again for your Home and Motor Insurance. And don't forget sums insured values – keep them current and at full replacement value.
We have managed to implement outstanding premium savings for many clients in 2015, and with reduced Workers Compensation rates across the board, we are finding such savings are willingly invested back into extra covers for the business.
Please try us for any additional cover quotes – check out our full list of Products and Services at Statewide Insurance Brokers.
Insurance Industry
APRA data for the Australian Insurance Industry – 102 insurers and 10 reinsurers – shows profits falling substantially, as a string of weather-linked disasters including storms, hailstorms and cyclones across Australia drove up claims.
Gross Written Premium for the insurers increased to $40.35 billion from $39.27 billion, and gross incurred claims grew to $31.79 billion from $24.95 billion. Very little premium growth as a whole, with ever increasing claims. Investment returns were flat, as per share markets.
While rates are somewhat soft at the moment, with continual increases in claims and current low investment returns – we would expect insurance rates to rise over the next few years, back to more stable and sustainable levels.
Insurers
Perhaps the most notable new entrant on the Australian Insurance scene this year has been Berkshire Hathaway – of Warren Buffet fame. Berkshire have combined forces with IAG and Steadfast Group to offer outstanding savings on Home Insurance and Motor Insurance – and we have had great acceptance and take-up in transferring many domestic insurance policies to such.
Domestic Insurance is back on the radar again for brokers –  so please continue to obtain those Home and Motor Insurance covers with us – the premiums are great and the covers (as with every Steadfast productt) – are FAR SUPERIOR to the mass advertised direct insurers of this world such as RAC, AAMI, HBF, SGIO etc.  Extra covers, full claims support, backed by Statewide, Steadfast and Berkshire – "make the switch" as they say!
Also throughout 2015, Calliden rebranded to Calibre Insurance – underwritten by Great Lakes and owned by Munich Re.  As always with Calliden and Calibre, we find their products and service fantastic, and continue to utilise for our SalonCover and ConstructionCover portfolios.
Lumley and CGU morph into one superpower, with CGU claiming Insurer of the Year honours ahead of QBE and Allianz. CHU is acquired by Steadfast, the Strata market is forced into a catfight of pricing and lower premiums, and SURA starts to make waves across specialist lines.
Our Lloyds of London reach has been extended, with greater access to more specialist markets through the use of Steadfast Placement Services and Miramar Underwriting – so try us on those weird and wonderful risks, and learn a little about Lloyds of London.
Steadfast
As always Steadfast have been very active in the Australian market, both in terms of benefits for members, and acquisitions for the group. Premium now touches $4.5billion from Steadfast brokers Australia wide and market capitalisation is now over $1.12 billion – all the while developing industry leading products, coverage and dominating industry contribution. Statewide is a proud foundation member of Steadfast Group Ltd.
February was a large acquisition month for Steadfast with purchases of CHU Strata Insurance, a major Australian brokerage, and an expansion into New Zealand. Adding a nice $575,000,000 in Gross Written Premium for the group.
Calliden's 8 x Underwriting Agencies were also acquired throughout the year, expanding our range of hard to place and specialist risks. Try us for any weird and wonderful insurance requirements – we will have a market for it!
August saw the Launch of Steadfast Direct – our Home Contents and Motor Vehicle Insurance platform – in conjunction with Berkshire Hathaway Australia. Please try us now for your Home and Motor Insurance – great premiums, with class leading coverage above and beyond any publicly available wording.
A very recent 40 brokerage purchase of Insight Australia will contribute an additional $250million in annual premium, and an early focus for 2016 is an expansion into Asia – "with a focus on developing an Asian broker network and exploring the portability of our underwriting agencies and reinsurance broker into the Asian markets."
So what does Steadfast offer?
Industry leading wordings, additional covers above and beyond those available anywhere else. Group buying power. Industry negotiation. Superpower.
Products
Cyber Insurance was all the rage in 2015, with a new article and update once a week proclaiming the benefits of Cyber Insurance. As insurance brokers we of course would suggest it's a good idea to obtaining Cyber cover and would be happy to discuss all your options – but it's as good an idea to talk to your IT people and build a hacker- proof IT system.
Tax Audit was in the limelight – no one loves a letter from the tax man. Try us now on Tax Insurance, as little as $300 for $10,000 worth of random audit accountancy costs. Turnover, Industry, Name…done.
Management Liability is an ever evolving field and of increasing importance – with some gaps in Workers Compensation and a general increase in 'employment situations' in difficult economic times, its certainly worth considering. Available as standalone, or as an addition to any professional indemnity policy you may have.
Workers Comp rates are generally down at 30June 2015, so some decent savings to be had across all industries. We have been noticing a large decline in general wages paid as well, so with lower wages and lower rates, many clients have been able to make substantial multi$1000++ savings on their Workers Compensation. Stay tuned for an industry first online Workers Compensation system in 2016 – currently being developed and built ourselves. Further reach, further premium reductions, quicker administration for all.
Terrorism once again takes centre stage at many times throughout the year – learn a little about terrorism insurance. Involved in an incident or grounded by the never ending Ash Cloud? Obtain market leading Corporate Travel cover to safeguard any contingency.
Statewide Products & Innovations
The Biggest News of the year of course, was the new Rebrand and ReLaunch of SalonCover – Australia's Dedicated Hair & Beauty Insurance Provider.  New Insurer, new wordings, increased coverage – total commitment to the Salon Industry in Australia.
Restaurant Cover was launched in 2015 – an outstanding success, affirming our commitment to the Food and Hospitality Industry.  We have of course been insuring restaurants, cafes and the like for 45years, but with superior pricing and outstanding covers available, it was time to take it to the next level. Not just Restaurants, but Cafes, Coffee Shops, Takeaway, Fine Dining, Food Industry, Wineries, Bars, Hotels….you name it.
Stay tuned in 2016 with 3 new and exciting 'Cover products – reinforcing our commitment to innovation and long term industry support.
SVU was implemented in 2015 – the Steadfast Virtual Underwriter program that enables us to obtain direct quotations from all major Australian Insurers. Direct link from Statewide to the Insurance Companies. We obtain comparative terms from all the majors – on both pricing and coverage options, every time we do a new business or renewal. An outstanding platform, built by Steadfast and exclusive to Steadfast brokers.   SVU is also the platform for our Domestic Home and Motor insurance portfolio, through Berkshire Insurance.
Our Premium Funding software is being taken to the next level in 2016 as well, with the implementation of a full life cycle integrated software system. This will enable quicker quoting and greater reporting options – all the while keeping our industry leading rates.
ChildCare is always in the news, and at Statewide its no different. 2015 was an exciting year for ChildCare Insurance, as we signed an exclusive arrangement with Ansvar Insurance to continue our ChildCare offerings throughout Australia. Far greater coverage, at cheaper rates, with exclusive wholesale arrangements – continuing our 20+ year commitment to the childcare industry in Australia.
Need Professional Indemnity ? – we have that covered too. With instant access to 180+ occupations via our online webrater platform, we have every industry covered for PI. Real Estate, Accounting and the IT Industry were particular winners throughout 2015- give us a shout out to those you know in those industries and we will be able to provide superior PI terms for them.
PolicyComparison.com expanded throughout 2015 and goes from strength to strength – giving us total access to EVERY single insurance policy in the market, for full policy comparison analysis. Request one from us – we would be happy to point out coverage issues, positive or negative. It's a fantastic tool and one great benefit of using an Insurance Broker – we do it all for you.
Claims
As per every other year in Insurance, we come across some weird, wonderful, worrisome, troublesome and extremely expensive insurance claims. That is after all why you pay your insurance premium!
The expensive claim of the year relates to a Motor Vehicle crash involving trucks, cars, injured workers…and $750,000 worth of ruined mining equipment. Thankfully no lives were lost in a very nasty incident, and a shout out to Vero for prompt attention and settlement to all.
Other large claims included extensive Cyclone damage to a Resort in the NorthWest, Numerous storm, flood and cyclone claims in FNQ, far too many wind and water claims, $250,000 of cargo lost overboard in the Southern Ocean, numerous amusing/strange Travel claims from all over the globe, and a general spate of Water damage and plumbing issues in metro shopping centres!
Motor vehicle theft is on the decline, motor vehicle incidents are never ending with hundreds of $millions being paid out by our insurers, and home thefts are also still a concern. Lock up, and cover your contents in full!
Professional Indemnity claims are seemingly on the rise – everyone wants a piece of everyone so please contact us to discuss or increase your PI coverage. Now is a great time with soft rates.
Workers Compensation claims were steady, and as such Insurers have been able to soften rates. Of concern is a growth in stress related work claims.
Unluckiest client of the year goes to a local liquor store and his 4 x separate holdups within 4 weeks, despite camera's, security, alarms and all manner of precaution. A seasonal reminder to all businesses that theft and money covers should really be taken at a full and proper coverage level.
So that's a wrap, 2015 done, 2016 touched upon.
We wish everyone a great festive season and a fantastic 2016, and here's hoping some of the business conditions we are experiencing improve a little moving forward.
Need more of SalonCover and Statewide?
We are available in full over the holiday period, and you can always check us out at statewideinsurance.com.au
SalonCover on Instagram, and Google+.
Merry Xmas from all the team at SalonCover and Statewide.